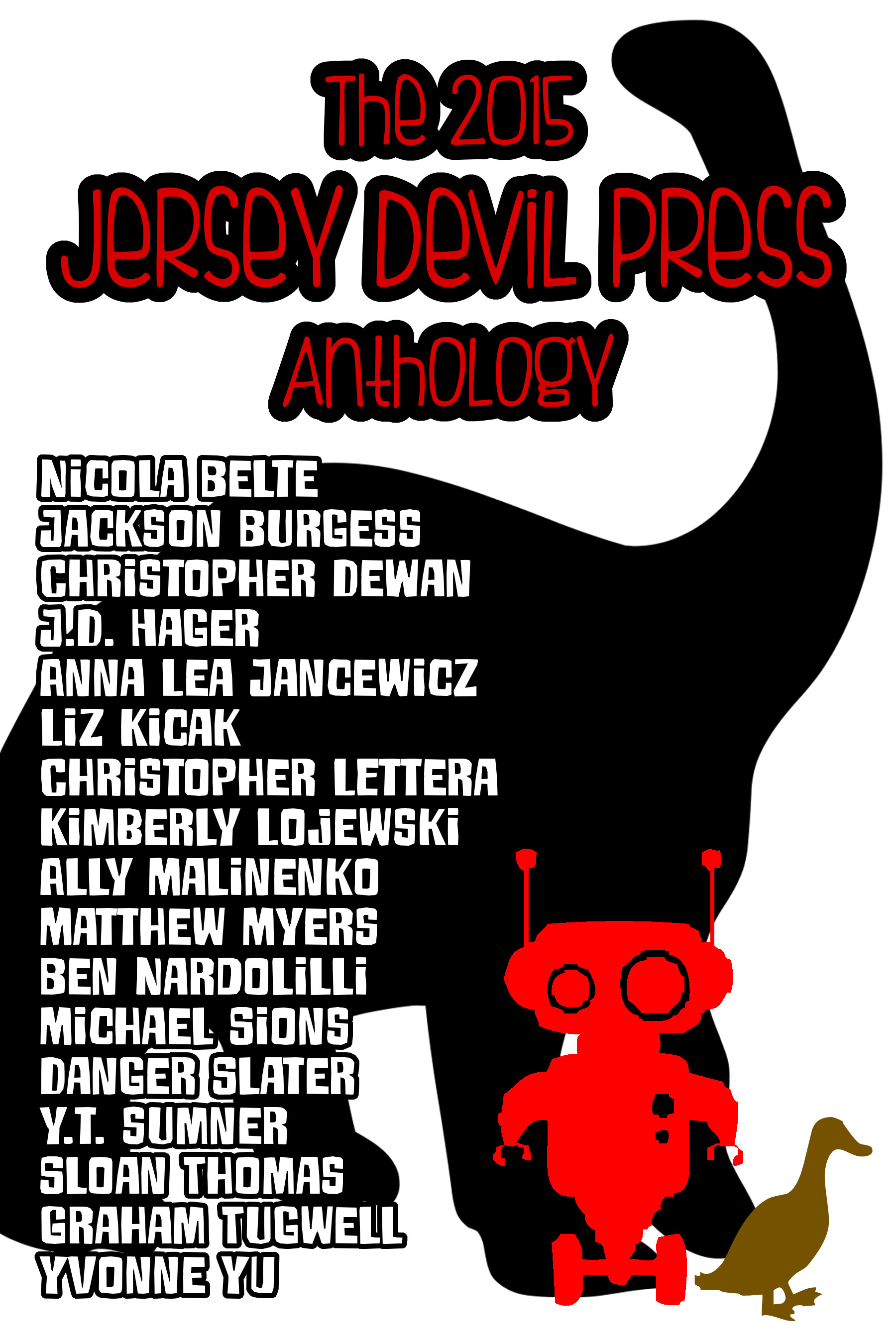 Here at Jersey Devil Press, there are three things we look for in a story: strangeness, beauty, and poop jokes. And while this collection is admittedly a little shy on scatological humor, the 18 works collected here are easily the strangest and most beautiful things we've ever published.
The 2015 Jersey Devil Press Anthology contains the best work from our last five years, written by some of our favorite authors. We love them in a way we're not entirely comfortable with.
And we know you'll feel the same.
Featuring work by Nicola Belte, Jackson Burgess, Christopher DeWan, J.D. Hager, Anna Lea Jancewicz, Liz Kicak, Christopher Lettera, Kimberly Lojewski, Ally Malinenko, Matthew Myers, Ben Nardolilli, Michael Sions, Danger Slater, y.t. sumner, Sloan Thomas, Graham Tugwell, and Yvonne Yu.
Available now. Get a copy at Amazon and Smashwords.